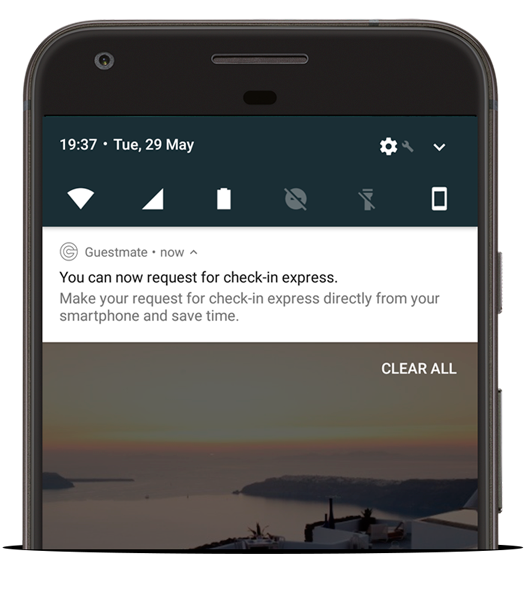 Check-in from Anywhere, send an Alert when the Room is Ready
Engage your guests with check-in automatic invitations 24 hours before the guest arrival
Your guests will be able to trigger the check-in process from an email, a push notification or directly from your website
We can integrate with your PMS thus all the information collected through the check-in online process will be sent automatically to your management system
Your Guests' Choice
Downloading the Hotel APP or doing it through the website? The guest decides everytime to use the Hotel App or doing the check-in directly from the browser.
Simple Process, Same Functionalities,
Great User Experience!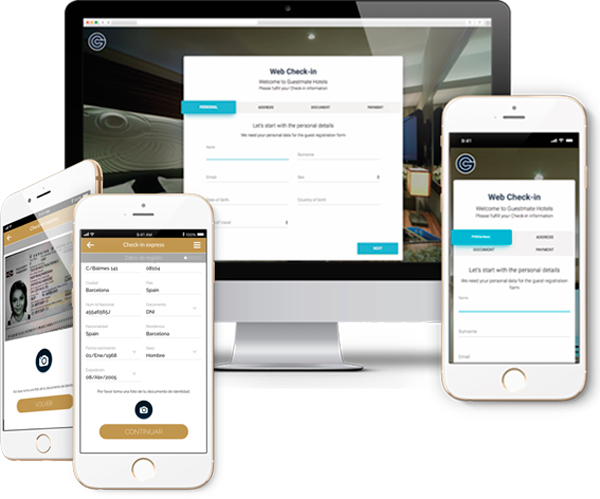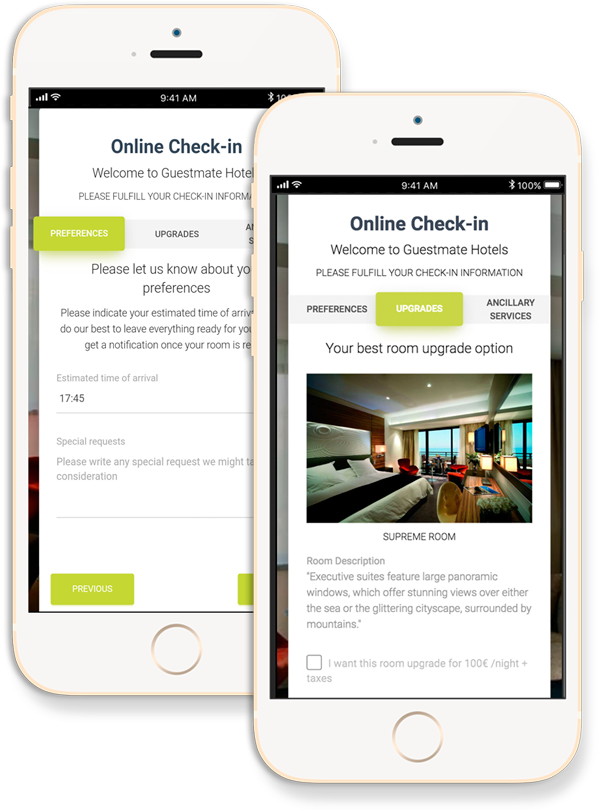 Get your Guests' Preferences and Items ahead of Time so all is Ready when they Arrive
Manage efficiently the Frontdesk workload by anticipating the guests' info, arrival time and its preferences prior arrival.
High floor room, bed type, extra pillows… Let your guests order what they would like to have before arrival
Offer room upgrades and anchillary services!
People doesn't like to waste time
Make it Simple, Improve their Experience