What the Chatbot Can Handle?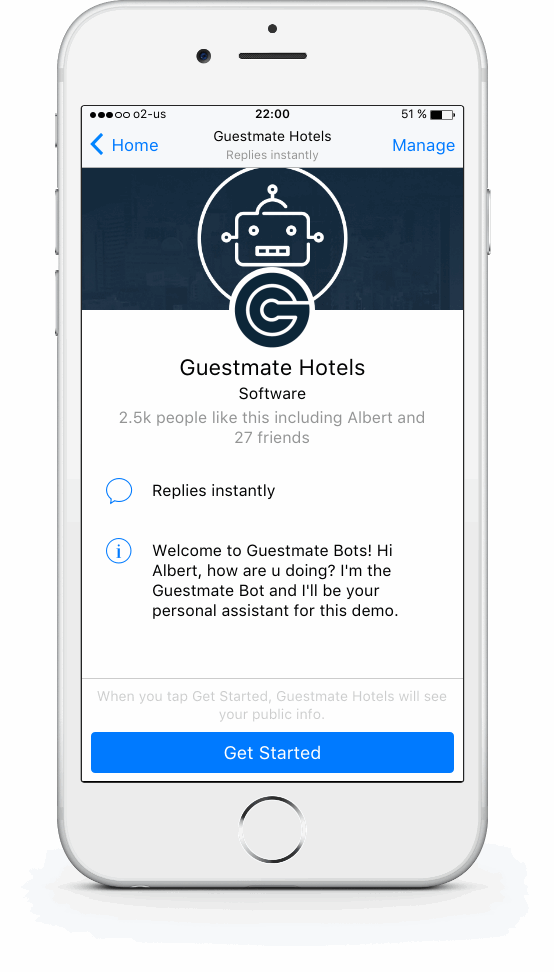 Room Booking Requests
We can implement the flows to respond your potential customers who are looking for a room. Receive automatic emails with the customer booking requests and get in touch with them! or show them available rooms' pictures and prices for direct booking.
Transfer Requests
Enable your guests to book an airport transfer directly thru the Bot.
Check-in Requests
We can trigger our Check-in Online process directly form the ChatBot. Start receiving check-in requests from your guests through the chat!
Hotel Info
Let your ChatBot answer all those repetitive questions your staff have to handle everyday. All about facilities, breakfast timings, wifi availability and whatever you like the ChatBot to handle.
Room issues
Guests can also report any issue through the ChatBot to have everything under control during its stay.
Surveys
Allow the ChatBot ask your guests to fulfill satisfaction or service surveys. Easy and simple survey's fulfillment for your guests through the chat.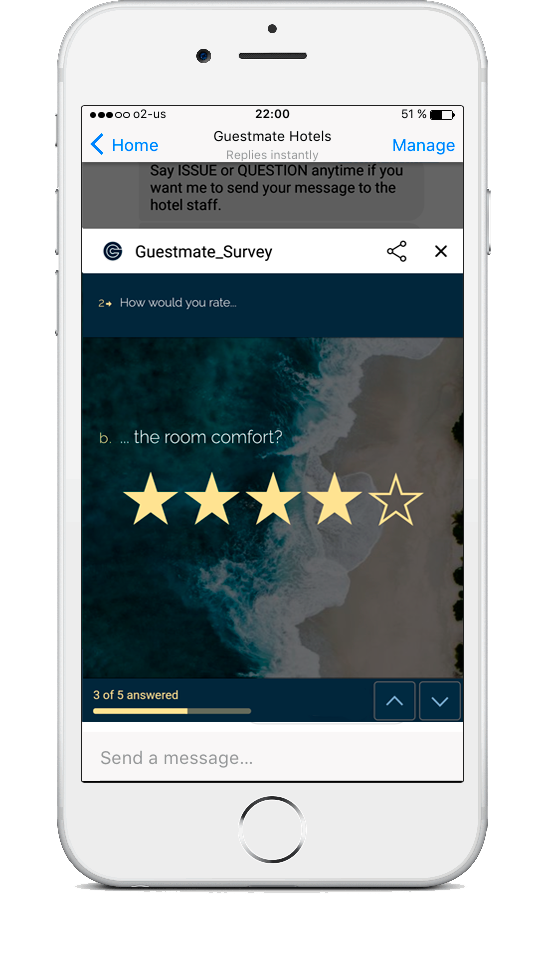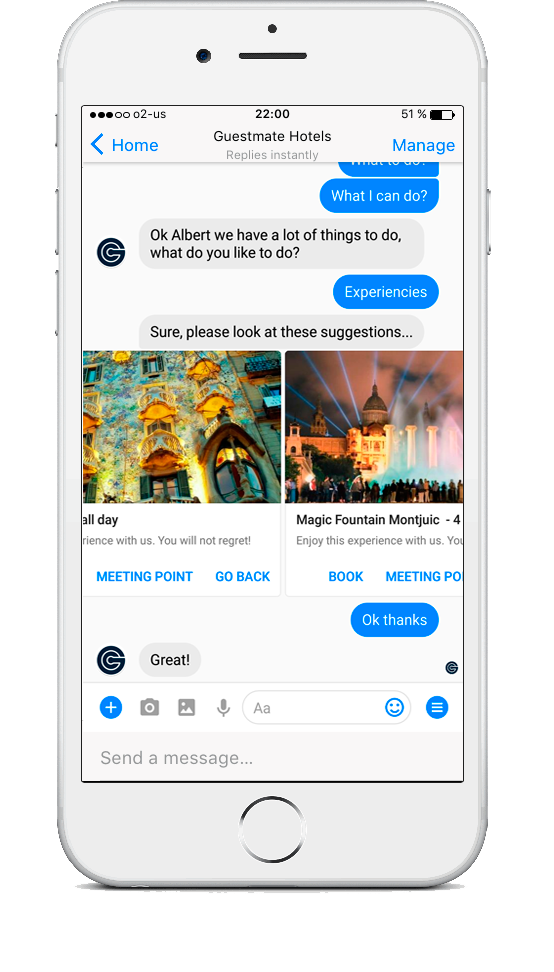 Services Reservation
Your guests will be able to make reservation requests to the ChatBot about restaurants, SPA, massages, room service, etc..
Recommendations
Make recommendations about what to do or where to go. Your Guests' personalized service!
Experiences or Activities
Tours, restaurants, shows….let your ChatBot propose your activities to your guests!
People like a Prompt and Personalized Service
Engage with your guests through the chat