What Can You Do With the APP?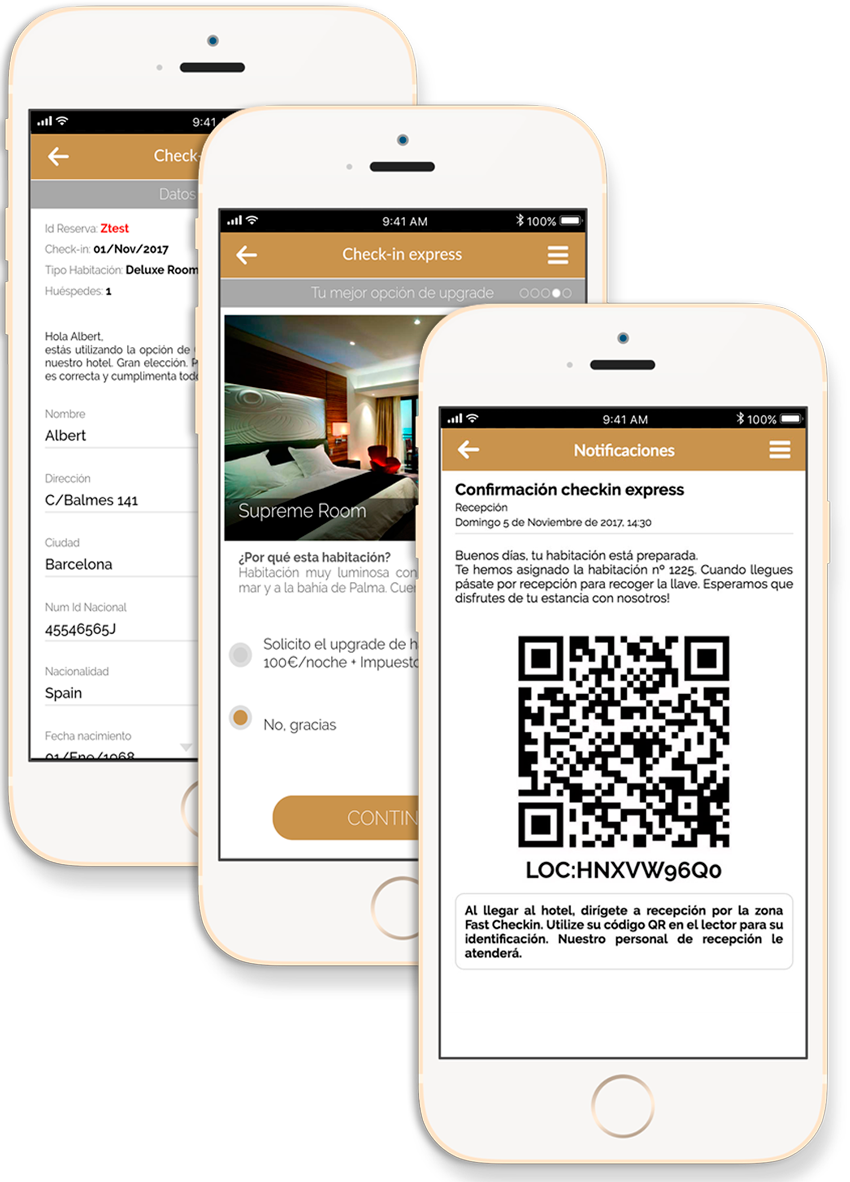 Mobile Check-in
Engage with check-in automatic invitations 24 hours before the guest arrival ( via mailing, notifications,sms…)
Allow your guests to set preferences ahead of time so they are ready when they arrive.
Check-in from anywhere and send an alert when the room is ready.
Enable room upgrades and upselling.
Manage efficiently Frontdesk workload by anticipating the guests info,´arrival time and its preferences prior arrival.
Mobile Key
Ready to unlock guests' room with mobile key.
Provide a better experience to your guests by letting them to skip the lines.
We are able to integrate our platform with your preferred smart-lock system.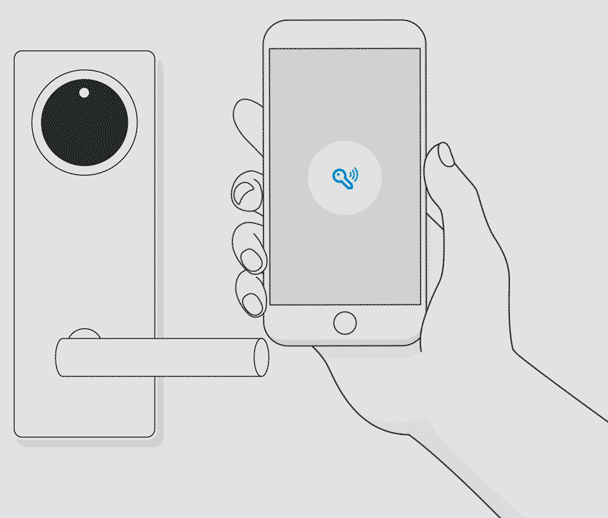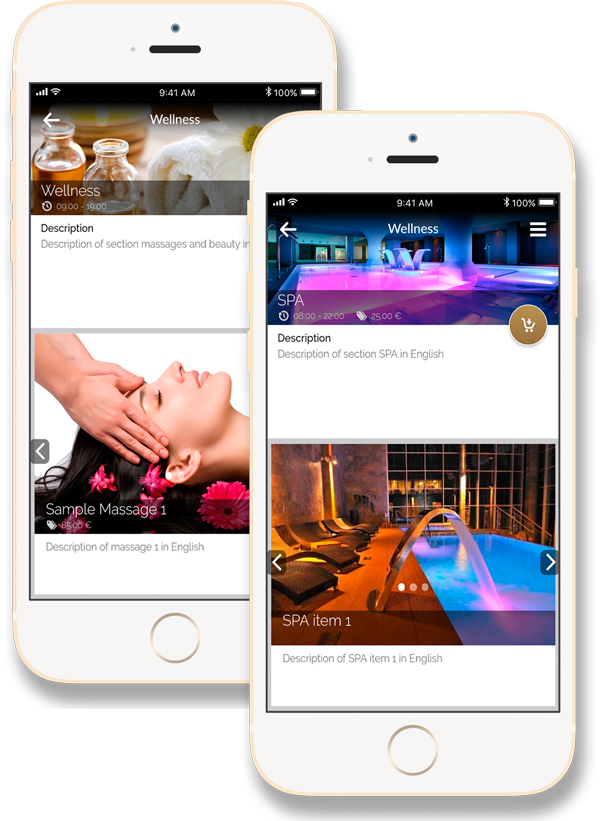 Mobile Requests
Provide all your services at your guests fingertips!
Fully personalized APP ( with your logo and corporate image ).
Enable mobile check-in and mobile check-out.
Restaurants, massages, room service, transfers, experiences… Allow your guests to be able to book any service from your hotel App.
Send push notifications with last minute offers and events info!
Boost surveys fulfillment and allow guests to send queries any time before, during or after its stay.
Mobile Payment
Decide if you want any service for direct payment.
Choose the payment method for each service ( direct, as guarantee or prior approval ).
Payment data is handled securely – PCI Compliance.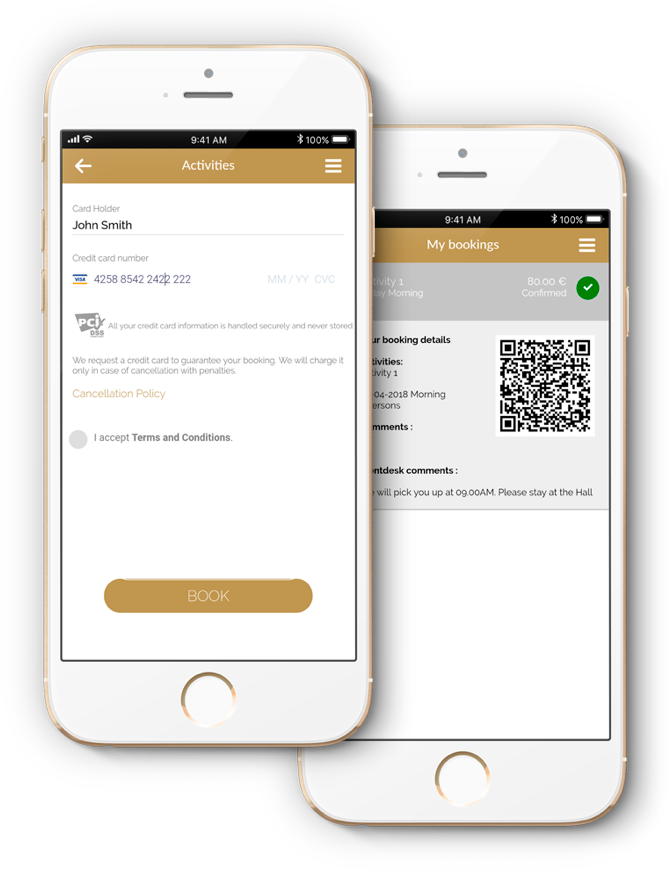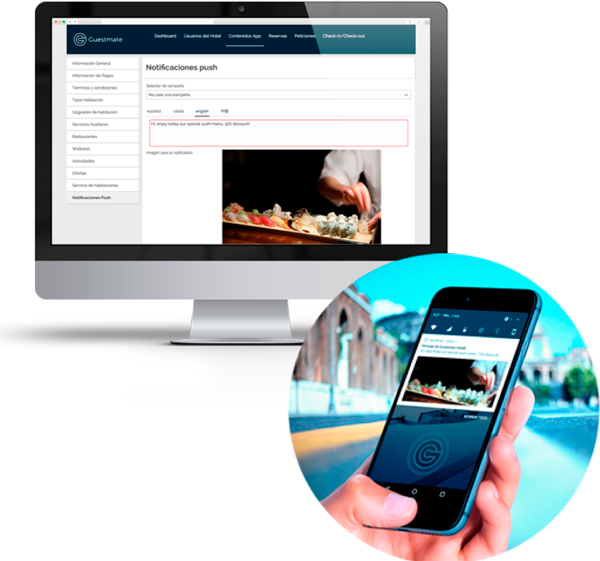 Push Notifications
Send notifications for special offers and events.
Launch your own micro-marketing campaigns on the fly and broadcast your promotions efficiently.
Keep your guests informed about all events and activities being organized.
Check, Book & Pay
Make it Simple, All your Services at your Guests' Fingertips